HISTORY
How it all began……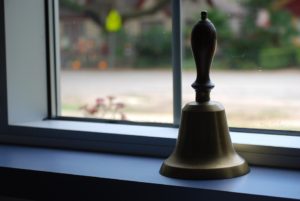 In the mid 19th century, John Lavery's parents traveled from Ireland to settle in New York State. In 1889, John and his wife Cora established a grocery store, "Lavery Brothers", in the building across the street from the inn. While living above their store, John purchased this property in 1892 and contracted to have a house built for himself, Cora and their 3 children. One year later they moved into their home.
During the later 20th century, John and Cora's house saw many changes. At one time it was a 4 family, then became the home and office of a local doctor. Later the house was turned into multiple professional offices.
We found the victorian house in 2014 while looking for the perfect house to incorporate into a bed and breakfast inn. When we purchased the property it was a single family home with an apartment and in-law apartment. Renovations began in March of 2015 and we began the challenge of restoring the house to it's original elegance. From repurposing much of the original materials, we not only now have a beautiful inn, but a home.
The most outstanding feature of the inn is the top of the tower shaped like a school bell. The story behind the bell: a contractor who was proud of his three daughters who were teachers designed and built towers that resemble a school bell on three houses in Glens Falls. We can't be sure if any of those daughters lived in this house or if it was an architectural design used by the contractor. Either way it adds an elegant and fun fact to the house.
Bill and I are seasoned innkeepers. We owned and operated the Altamont Old Stone House Inn in Altamont, NY for 12 years. We sold the house as a single family in 2014 to move to Glens Falls to be near family. We are so excited to welcome new and old guests to the Bell House Inn.
Nancy Turner
Innkeeper