Looking for that perfect, romantic, mid-winter get-away?  I know I'm ready to get in the car and head somewhere – anywhere. Preferably someplace warm but I don't have the time for that so a weekend would be perfect! If you can squeeze in a weekend away then be sure to book it at  The Bell House Inn.
So, what does your favorite romantic get-away look and feel like? I want warm, cozy and bubbly! Winter is a great time of year to plan that romantic time away from work and the kids. Planning your trip to the Glens Falls Region is as easy as clicking on The Bell House Inn. Our guests say we offer the greatest concierge service in the area. Cuddle in front of the fireplace in your guest room, sip some bubbly, enjoy a lively conversation with just you and yours.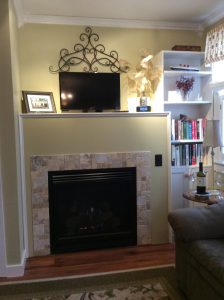 Book directly and the wine is on us!
Dinner is always on my agenda and Glens Falls' restaurants offer great menus and atmosphere. One of our favorites is Morgan & Co. Restaurant located downtown they offer the best in American Food.
Some of our other favorite eateries are:
Mikados – Hibachi, Sushi and Korean dining.
Raul's Mexican Grill – Authentic Tex-Mex Cuisine
Davidson Brother's Brewpub – A downtown brewery offering American cuisine. Entertainment in the evening.
Downtown Social – Best Cocktails in town! They offer American cuisine. Entertainment in the evening.
DTCT – Creative Wood-fired Pizza and American cuisine, Craft Beer
Gourmet Cafe – Creative cuisine with a relaxed atmosphere. Friday night is all you can eat Pasta.
Aroydee – Thai and Japanese cuisine
Siam Tai Sushi – Thai and Japanese cuisine
After dinner (or before) enjoy a show at one of our two performing theaters that are located downtown. The Charles R. Wood Theater is and intimate and modern performing arts venue with theatrical productions, concerts, dance events and films. The Park Theater was built in 1911 recently renovated it is the newest hotspot for concerts, events theater and dance in Glens Falls. Check out both theaters event list and see what is playing on the evening of your visit to downtown.
Looking instead for a quiet stroll through a museum? I enjoy that also and Glens Falls is proud of their museums a visit to The Hyde Collection is a must! This art museum and historic house features a distinguished collection of art, featuring Old Masters, 19th-Century European and American art and Modern and Contemporary art.
Good Morning! I know you had a big dinner last night but a cup of coffee will start your morning off on the right note. Head down to the coffee server, pour a cup and enjoy it in your room in front of the fire. Then start your memorable breakfast with a fresh, seasonal fruit bowl, homemade fresh baked pastry, and juice. Choose your entree from our menu, French Toast, Apple or Blueberry Crepes, Heuvos Rancheros, Eggs Benedict, Yogurt Parfait all served with Oscar's Smoked Sausage. Enjoy all the coffee, tea or hot cocoa you want.
Guests are always asking for recipes so watch for those in future blog posts.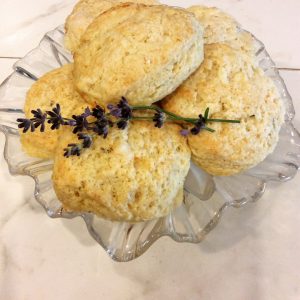 Lavender Scones – Delicious!
Looking forward to your arrival at The Bell House Inn! BOOK NOW
Cheers!
Nancy and Bill